Working with the Teaching Regulation Agency
We know how much work is involved in managing the ECT induction process with the Teaching Regulation Agency (TRA). We know how much time administrators spend on completing spreadsheets, we've heard the many stories of ECTs who were never claimed and isn't it frustrating when it can take a whole term to get all your ECTs registered? That's why ECT Manager has built in automation to take away every one of those issues for you.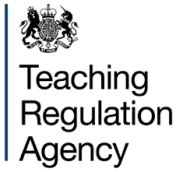 TRA exports
Would you like to be able to generate your termly TRA return spreadsheets in seconds rather than days?
Well now you can! With ECT Manager you can:
Create and securely send spreadsheets whenever you want.
Confirm to the TRA your passes, fails, new starters, leavers and extensions.
Keep track of uploaded ECTs and access previously submitted data.
Automatic Employer Access checks
Your schools add their ECTs on to ECT Manager when required. ECT Manager then automatically looks up each ECT on the Employer Access system to ensure they have achieved QTS, the QTS date, that they are not already claimed by another Appropriate Body, whether they have already partially completed induction in another Appropriate Body and that they have no sanctions against them. And if a ECT does not have QTS, they cannot start their induction. In no time, your ECTs are set up and ready for the school year. And you'll have no nasty surprises further down the process.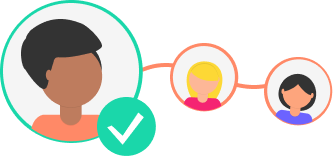 Keeping you data compliant
You'll know that the TRA insists on the highest standards of data security when uploading data to them. That's why ECT Manager uploads your export via their own secure SFTP system. You don't need to do anything other than select the spreadsheet within ECT Manager. ECT Manager takes care of the rest, including notifying the TRA that you've sent your spreadsheet to them. We maintain ECT Manager within all TRA statutory guidelines, so if anything changes, we update the system. Nothing for you to do and no extra costs.